---
INSIGHTFUL: "Discourage litigation. Persuade your neighbors to compromise whenever you can. Point out to them how the nominal winner is often a real loser — in fees, expenses, and waste of time. As a peacemaker the lawyer has a superior opportunity of being a good man. There will still be business enough."
Abraham Lincoln
---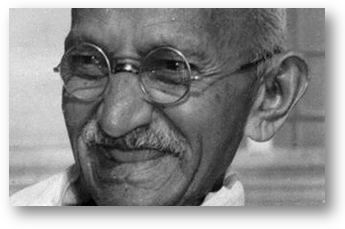 IRONIC: "An eye for an eye only ends up making the whole world blind."
Mahatma Gandhi
---
INCENDIARY: "I am only responsible for what I say, not what you understand."
Anonymous plaintiff
---
INSIGHTFUL: "An ounce of mediation is worth a pound of arbitration and a ton of litigation!"
Joseph Grynbaum
---
INSIGHTFUL: "The courts of this country should not be the places where resolution of disputes begins. They should be the places where the disputes end after alternative methods of resolving disputes have been considered and tried."
US Supreme Court Justice Sandra Day O'Connor
---
INSIGHTFUL: "The notion that most people want black-robed judges, well-dressed lawyers, and fine paneled courtrooms as the setting to resolve their dispute is not correct. People with problems, like people with pains, want relief, and they want it as quickly and inexpensively as possible."
US Supreme Court Justice Warren Burger
---
INSIGHTFUL: "…mediation plays a vital role in the success and growth of the General Electric Company…..Mediation is a critical tool as we face the dual challenges of expanding our business in a global environment, and an ever-present focus on keeping risks and costs under control. For this reason, it is my belief that GE cannot afford NOT to use mediation….
…A willingness to mediate is not a sign of weakness. To the contrary, it shows respect for your business partner; that you value the other's side views and relationship; that you are willing to listen, and to engage in a principled dialogue rooted in the facts, law, and a clear-eyed appraisal of probabilities that is designed to find a solution that meets both of your needs. It is aimed at restoring harmony, rather than perpetuating conflict….
Excerpts from a speech to the Singapore Mediation Lecture 2014 presented by Bradford A. Berenson, Vice President and Senior Counsel for Litigation and Legal Policy for General Electric.
General Electric
---
INSIGHTFUL: "You can't always get what you want; but, if you try sometimes well you might find you get what you need."
Rolling Stones
---
INSIGHTFUL: "Men are from Earth. Women are from Earth. Deal with it."
George Carlin
---